PORTUGUESE PEOPLE!! Madoka Movies in Portugal y/n?
Ora boa pessoas!!
passei pelo Journal da Missflames e vi que a amiga dela (Jehssica13wonderland) estava a tentar fazer com que os filmes de Madoka passassem ca em Portugal ´u`
para mim, sendo fã de Madoka, seria uma grande felicidade se isso acontecesse!

mas para isso é preciso saber se querem que os filmes passem ca em Portugal ou não, ou se sim se gostariam de ir ver!

agora aqui copio o Journal da Missflames (apesar de ter algumas coisas repetidas que eu disse acima)



Olá olá, aqueles watchers que são portugueses e os que venham visitar a minha página (que duvido).

Preciso da vossa ajuda, tanto eu como Jehssica13wonderland

ela mando-me este mail, que passo a citar:

"Nao sei, acontece que quando o filme extreou, enviei um email a um cinema de cá com a expliçao das razoes pela qual passarem esse filme seria vantajoso. mas nk pensei que respondessem…mas agr enviaram resposta que gostaram da ideia e para contactar uma do departamento dos filmes. deram me o contacto, e foi o gerente que me falou. eu fiquei tipo O.o o que faço agr? ainda nao respondi, pk me questiono se haverá de facto pessoas em portugal suficientes que gostem do filme ou que ficassem curiosos e fossem ver para compensar os gastos do filme. pode ser um fiasco, por isso nao sei se continuo com a ideia ou nao..o que achas?"


Por isso gostaria de saber, se realmente vocês portugueses gostariam ou não de ir ver os novos filmes de Madoka, se houvesse a possibilidade de serem passados em Portugal!

Comecem a dizer sim8D!

Obrigada por lerem:)!
TENTEM PASSAR A PALAVRA, POR FAVOR!!! c:
ATTENTION PORTUGUESE PEOPLE!
(took from Zenoxen Journal.)


Lately, Portuguese people have been ignoring most things that have been going on around the world.

Thanks to the current economical situation here, most people have payed little attention to ACTA, SOPA and all of this. They say "Hey! As long as we still have facebook, they can do whatever they can".  The few that have payed attention, have been worried on what is happening outside, with the United State's growing levels of Repression, not only in matters of Internet Censorship, but also in personal and intellectual censorship:
ACTA - All have heard on it
H.R 3261 - Recording every online movement…under the cloak of hunting Child Pornography
T.P.P - Pacific version of ACTA
The America Invents Act (H.R. 1249) - Designed to force independent inventors to sell their inventions to big corporations, plus, most people don't realize there was a clause added to the America Invents Act back in September 15, 2011 which granted the Patent Office independent control of their fees and the use of their revenue. They no longer have to answer to Congress or federal regulations applied to government agencies on these matters. The Patent Office has essentially gone independent of Congress, like the Post Office. Less than a week after they went independent they added a 15% surcharge onto their patent fees.. Read more about it here

Just to name a few.
If you want to fight it….here's an other petition to sign, one to end all of this idiocy click here

But now…..Portuguese people should also look into their own country. We haven't been on our guard in our own back yard and now we are in risk of being hit hard.

The Portuguese Government is planning on FORCING every citizen to make an e-mail account on Portugal Telecom (aka PT - The governmental ISP and phone company) to allegedly 'communicate directly' with  every citizen. The true meaning of it, the HIDDEN meaning…is that our 'beloved' government is going to ignore the so called 'Right to Privacy and to Private Property' and track people down via this e-mail, which will register the IP of the person that uses said e-mail, giving a precise location of the said person at any time. There are rumours that there are latest generation antennas being placed inside the new ID cards so that we are also tracked.
Please, Spread this. Repost it, submit it to Portuguese groups, help spreading the message, make this one a popular journal….because the Portuguese people hasn't been warned of this, and despite being a small country….Portuguese people also deserves freedom.
only strong portuguese speakers will get.

spanish speaker too and better

we have the same goddamn word for the same goddamn thing
why does this amuses me so much? uvu
Almeida Júnior -  "Saudade", 1899

Saudade

 is a Portuguese language word difficult to translate adequately, can be translated like "longing, yearning", which describes a deep emotional state of nostalgic longing for something or someone that one was fond of and which is lost.

A stronger form of saudade may be felt towards people and things whose whereabouts are unknown, such as old ways and sayings; a lost lover who is sadly missed; a faraway place where one was raised; loved ones who have died; feelings and stimuli one used to have; and the faded, yet golden memories of youth. Although it relates to feelings of melancholy and fond memories of things/people/days gone by, it can be a rush of sadness coupled with a paradoxical joy derived from acceptance of fate and the hope of recovering or substituting what is lost by something that will either fill in the void or provide consolation.

HH:   What a wonderfully descriptive word.  It may be difficult to translate, but people everywhere, in every walk of life, experience it.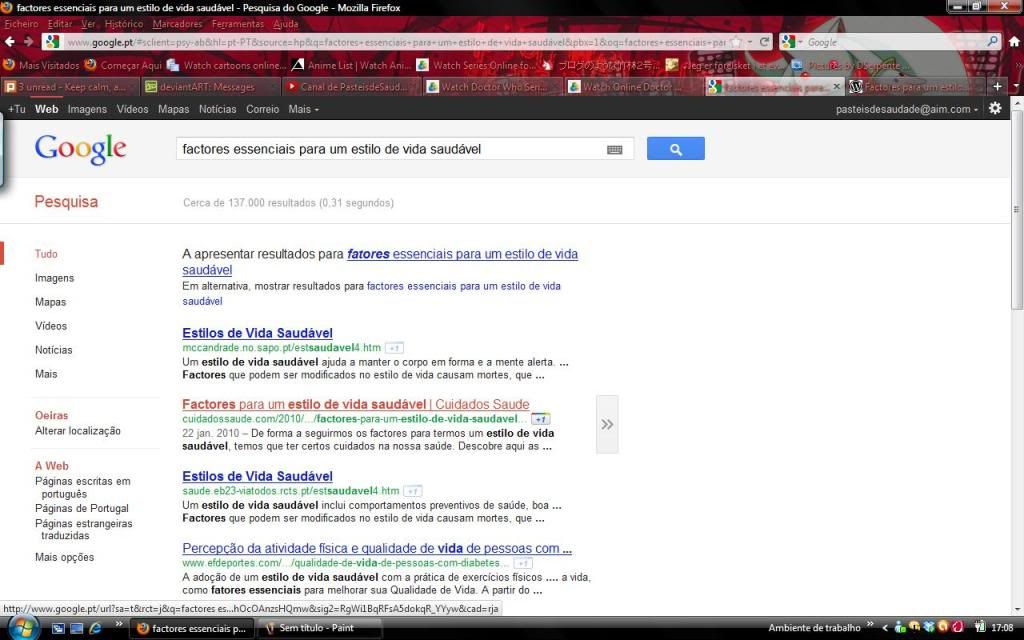 FUCK YOU GOOGLE. DON'T COME HERE CORRECTING ME. IF I WANT TO WRITE FACTORES I'LL WRITE FACTORES NOT FATORES DSKLDLSAÇDS