1. What's the first movie you remember watching?
hummmmm…. does animation movies count? if yes Jetlag Productions' Black Beauty (and here have the link for one of my fav musics of the movie ;u; )
honestly this is one of my fav movies ;_;


2. Would you prefer a telescope or a microscope?
TELESCOPE!!!!!!!<3

3. Which character trope do you really like to see in books or other works?
uhhh xD;;

4. What branch of science seems most interesting to you?
Astronomy ´u`

5. What fandom appears on your dash that you know nothing about?
I DONT KNOW THE NAME sob

6. Where do you go for peace and quiet?
My room ´_` or if I am in Algarve, beach.
7. Favorite band of the moment?
none :u
8. Tell me one character you really hate?
idk? e_e usually like all… sob
9. Can you choose the best year of your life so far?
I guess I can say it was 2010…?
10. What 3 cities you would recommend visiting?
Lisbon, Aveiro and Mafra UvU
11. Did you have any WIP fanfiction that was never finished and left you hanging in despair?
Nope :'D never wrote fanfictions
make yourself as the opposite gender.
hey dude me.

im cute date me

haha o kay

Pretty sure dude me would still be too lazy to shave more than like twice a month

I want an undercut really bad

so basically it's just me with a beard.
this could use a few more features though. ):




I'm a hoodlum Bee, lemme alone.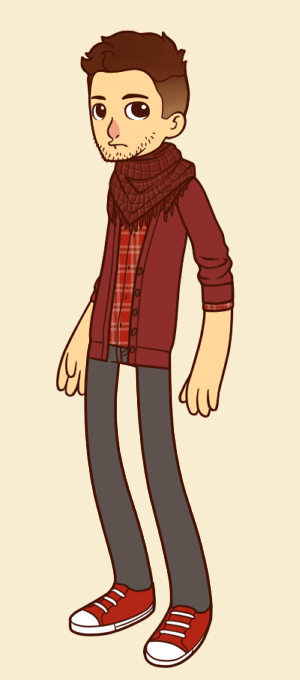 Reblog with your action movie self

I wanted more dogs :c

I'd just be trying to blend in and shit i think…

Joining the team my friends.

I am severely disappointed there isn't a walking away from explosion background.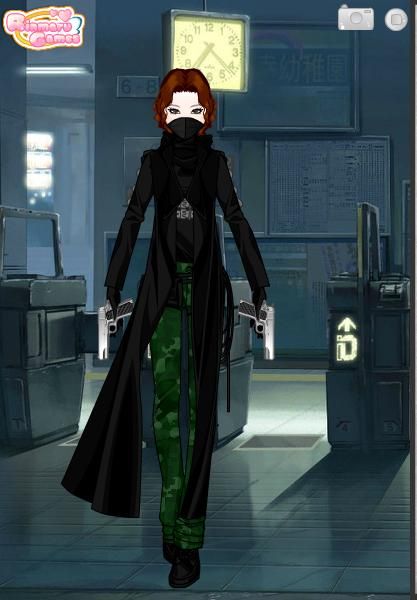 By Studio Ghibli, a 7 episode hentai anime about Sai's school life.

wow ok

By Asread, a 26 episode sports anime about Train's pantsu. This is going to be a bad anime

By P.A. Works, a 26 episode murder mystery anime about [your] hallucinations.

… .

By Asread, a 11 episode mystery anime about Kalyn's time travel adventures.

By Brains Base, a 7 episode mecha anime about Nate's porn collection.

I like what this says about my porn collection.

By Zexcs, a 11 episode harem anime about Dev's fetishes.

i… 
By Asread, a 50 episode murder mystery anime about Mar's moe-ness.
"about Mar's moe-ness"
excuse me
Search your Tumblr username on Google Images; the fifth picture perfectly sums up your blog.
fABULOUS MAX, THOSE GIFS I MADE WILL HAUNT ME FOREVER….

ACCURATE

wow internet u really cant do better can you this isnt even funny
my own cosplay.
okay then
º_º
now thanks to Cath I need to write 10 facts about me 8|
but before that, I need to apology for not coming here a lot now
internet is a bitch where I am u_u
is damn slow. even for post things on my artblog I stay here HOURS, and it doesn't even update middle of the posts I want /:
what really sucks, because apart from those I already posted I have a lot more of stuff to update…
so yeah, don't be surprised if I don't appear here a lot now, or maybe at all x:
now about the facts:

1. I've born with 5 months
2. I had a twin sister who died some weeks before we born

3. I freaking love animals.
4. I used to do equitation o3o and I am thinking about doing it again
5. at the moment I really want to cosplay Vriska God Tier and Tahno.
6. I never felt in love or had a crush. never. not even once
7.  I think I really suck at drawing. but maybe that is what makes me want to improve more, because I want to be better.
8. even if I don't look like I am really freaking insecure 
9. there are a few people that I want to meet in Real Life (aka: Sócia, Pame, Cath)
10. I want to travel all around the world. Specially: Mexico, England, Scotland, Greece and Japan
… Suicide, Scum, Malice. 

THOSE ARE ALL VERY UPLIFTING.
HA HA HA HA HA HA HA HA HA HA.  
Lust, Malice, Dream
well then 8I
…..Timmy turner. NO THAT'S BAD.

Edward Lane aka Hugh Dillon. Let me touch your face

I'm pretty fucked if we fuck every night, do you think?

Aha..

Anyway, I think the last show I watched was Cow of the Wild.

Milly is the main character..

I HAVE SEX WITH A COW EVERY NIGHT, SWEET JESUS.

omFG FRY

WHA

AHAHAHA im ok with this

i was watching madoka magica so

madoka is the main character????

oh my

AANG

WH

I WHAT

Dean/Sam Winchester…

YEAH

GOOD

YEEEEAH

Black Rock Shooter

dkjkhafj omfg

Nagisa Motomiya…
no. WHERES MY KANATA OR MY TAKAMINA OH GOSH WHY NO ok Nagisa you're cool but………………. no.

Was majisuka gakuen.

Do you mean i fuck with center?

Could be worse, i guess.



Mikado Ryuugamine from Durarara!!…

…Well fuck, never going to do it. xD I would totally go to Shizuo's side. <3
Dean or Sam Winchester